APPLY NOW: Early Bird Registration for September 2016-17 Classes!
We are currently taking applications and candidates for the upcoming school year. Fill out the attached ECPTTP Registration Form and forward via email. Mail your registration fee in the form of money order or bank check of $50.00 to the Essex County Provisional Teacher Training Program, 141 Park Street, Montclair, New Jersey 07042 before August 31, 2016.
You will be notified of your acceptance once we are in receipt of your application. A registration evening and informative session will be held prior to the start of classes which will be posted on our website.
Check our website for all upcoming classes for the 2016-17 school year.
Registration: Wednesday, September 7 from 4:30-6 PM

Location:
Montclair High School, George Inness Annex
141 Park Street
Montclair, NJ 07042
Beginning with the 2015-2016 academic year, alternate route elementary and subject area candidates required to attend regional training centers can register themselves with our program. Once enrolled, they should let their district contact person know which program they are attending. Enrollment in a program is required for issuance of a provisional license.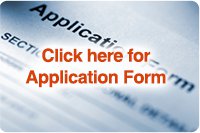 A candidate can register in our program if they hold a CE and have been hired in a public school or non-public school that can meet mentoring and supervision requirements. Our program serves holders of N-12 subject area and elementary CEs but cannot accommodate P-3 and CTE candidates.
Generally, all Alternate Route candidates are employed in a school district with a definite assignment for the school year. In order for each candidate to successfully complete the Alternate Route training, each candidate must meet a required 200 hours of instructional time.
Upon arrival to the Alternate Route site, all candidates will need proof of notification from the State Department of Education in order to register. Once the registration application has been properly completed, candidates will be assigned an instructor and classroom for the year.
Exceptions and allowances can be arranged for a candidate if the Alternate Route site is too far of a commute from the candidate's home or place of employment. If a candidate decides to select an alternate site, it is the candidate's responsibility to notify the State Department of Education as well as the Program Coordinators of the Essex County Teacher Training Program.
Home Page • Getting Started • Registration • Class Locations
Schedules • Tuition • Contact Us